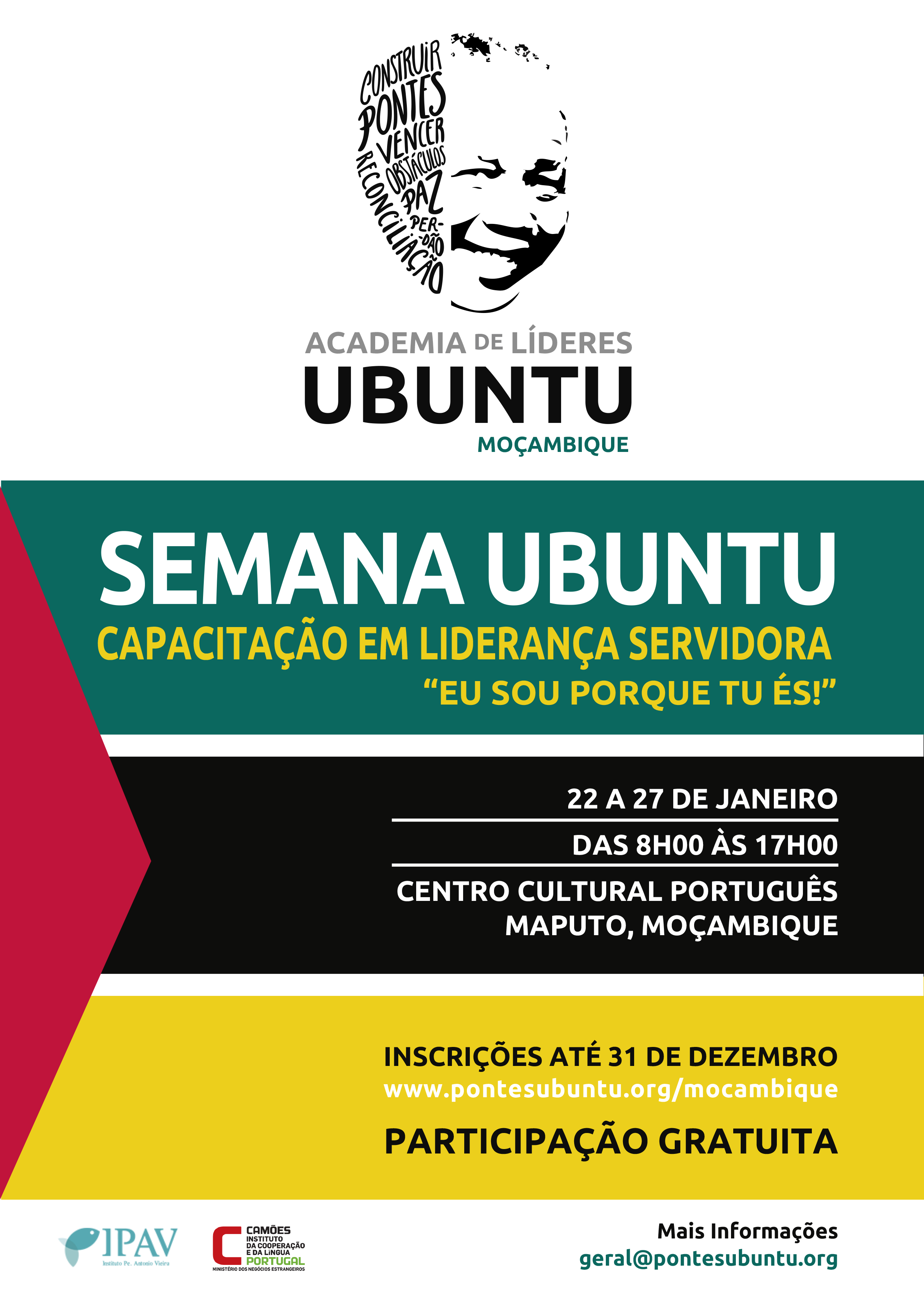 The first Ubuntu Camp in Mozambique will take place between 22 and 27 January 2018 in Maputo.
Ubuntu Camps are a one-week intensive training program, using a non-formal education methodology, for the training of young people with high leadership potential.
Applications are open for "UBUNTU: UBUNTU Week | Mozambique".
This program is aimed at young Mozambicans between the ages of 18 and 35 with a high leadership potential, enabling them to be agents of transformation within their communities.
REGISTRATION UP TO 31 DECEMBER: http://www.tinyurl.com/UBUNTU-MZ
More information: Este endereço de email está protegido contra piratas. Necessita ativar o JavaScript para o visualizar.