Ubuntu Academy of Leaders April 14, 2018.

Ubuntu Bridges program has crossed the Atlantic and is currently in South America These days Medellín, in Colombia, breathes Ubuntu and we are sure that the seeds that have been planted will bear much fruit.
On April 14th and 15th, the first training of Ubuntu trainers in Colombia, was held.. 30 young people from 18 social associations working in the neighborhoods of Medellín attended the Fé y Culturas Center for two days of training. On Saturday and Sunday intense, dynamic, deep and fruitful sessions were expeienced. The group of young people became motivated and committed to take the Ubuntu method as a tool to be used in their challenging social context. In Colombia, violence, murder, kidnapping and extortion coexist daily with generosity, surrender and selfless service. This is a country of contrasts that leaves no one indifferent and in which Ubuntu can help build the peace which is dreamed by so many.

April 16th marked the beginning of yet another Ubuntu Leaders Academy, already with the newly formed trainers taking over theirn over their role. It was an extraordinary experience to witness the appropriation of the whole method, adding it and improving it, making it theirs. The new group of about 28 young people, sent by their associations, experienced the transformative Ubuntu experience. Many seeds were laid in the fertile soil of Colombia, a country thirsting for bridges to build lasting peace.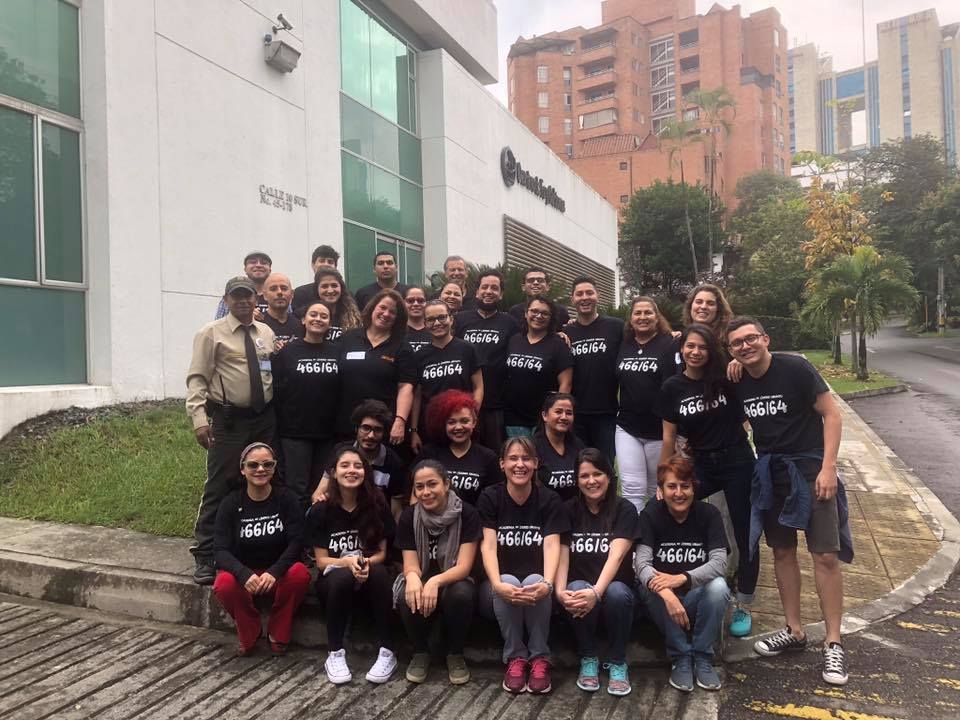 Photo
: Group of future Ubuntu trainers in Colombia.