On the first week of April, the 2nd Ubuntu Global Network conference was held in Cape Town - South Africa.
A journey of six days around the Ubuntu philosophy and what this paradigm of building a "rainbow" society can represent for our world, structured in the capacity for dialogue and collaboration, through the recognition of the Other that completes me ( "I can only be Person, through other People").
One of the keynote speakers was Willie Esterhuyse (Stellenbosch University), who played a key role in the secret negotiations between the ANC (African National Congress) and the Apartheid regime, and Christo Brand, one of Mandela's guards at Robben Island.
We visited community intervention projects in the Cape Town area, and had as guest speakers individualities from the Truth and Reconciliation Commission of South Africa and the director-general of the Desmond Tutu Foundation.
This was truly a week full of meaning, reinforcing the importance of bringing the Ubuntu philosophy to more and more people.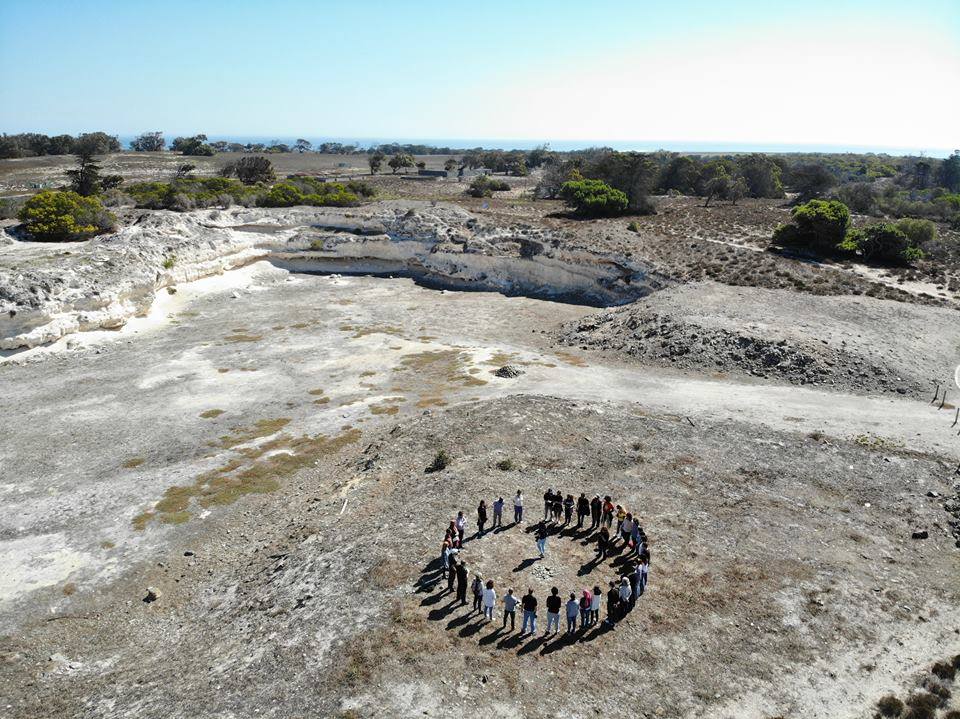 Photo: Ubuntu Circle on Robben Island, at the quarry where Nelson Mandela and the remaining political prisoners were subjected to forced labor.